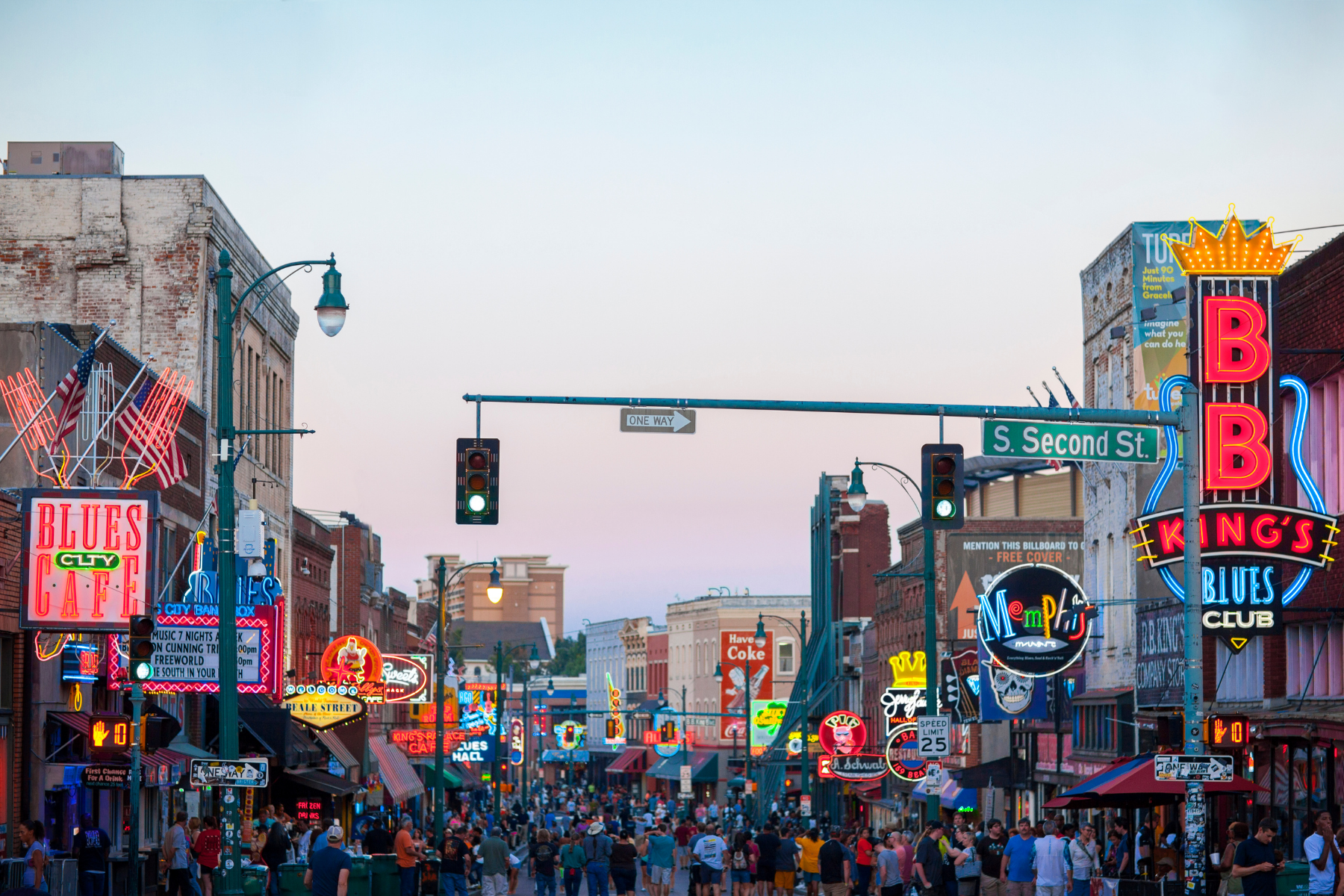 Beale Street in Memphis, Tennessee, is one of the most iconic streets in America. It is three blocks of nightclubs, restaurants and shops in the heart of downtown Memphis, and a melting pot of delta blues, jazz, rock 'n' roll, R&B and gospel. This National Historic Landmark district shares its rich history of legendary live music (think Memphis Minnie, B.B. King and Rufus Thomas, to start) through museums, photo ops and clubs where you can still hear who's making music in Memphis today. With cold beer and hot music, Beale Street is one of the coolest places in Memphis.
You can read more about this unique experience on their website.
You've heard the music, now see the place Elvis called home. Explore the beautiful mansion, walk the gardens where he found peace, tour the aircraft that he traveled on from show to show, and encounter Elvis Presley's Memphis entertainment complex for an unforgettable experience featuring legendary costumes, artifacts, and personal mementos from Elvis and his family.