Stairbuilders and Manufacturers Association
AIA Continuing Education

.
As an approved AIA Continuing Education Service Provider, the SMA offers AIA CES Health, Safety, Welfare Learning Units related to Stairways, Handrails, and Guards. Our AIA CES Provider Number is 50111239. Please look for additional courses in the future. To inquire about having an instructor lead a course at your company, organization, or AIA Chapter contact sma@stairways.org.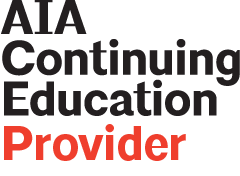 Attend the
Next Session

.

Earn Health, Safety, Welfare learning units through SMA courses offered during an SMA Workshop or by private booking. Design Professionals will find the registration discount code on the AIA CES course listing or may contact sma@stairways.org or call 877-500-5759.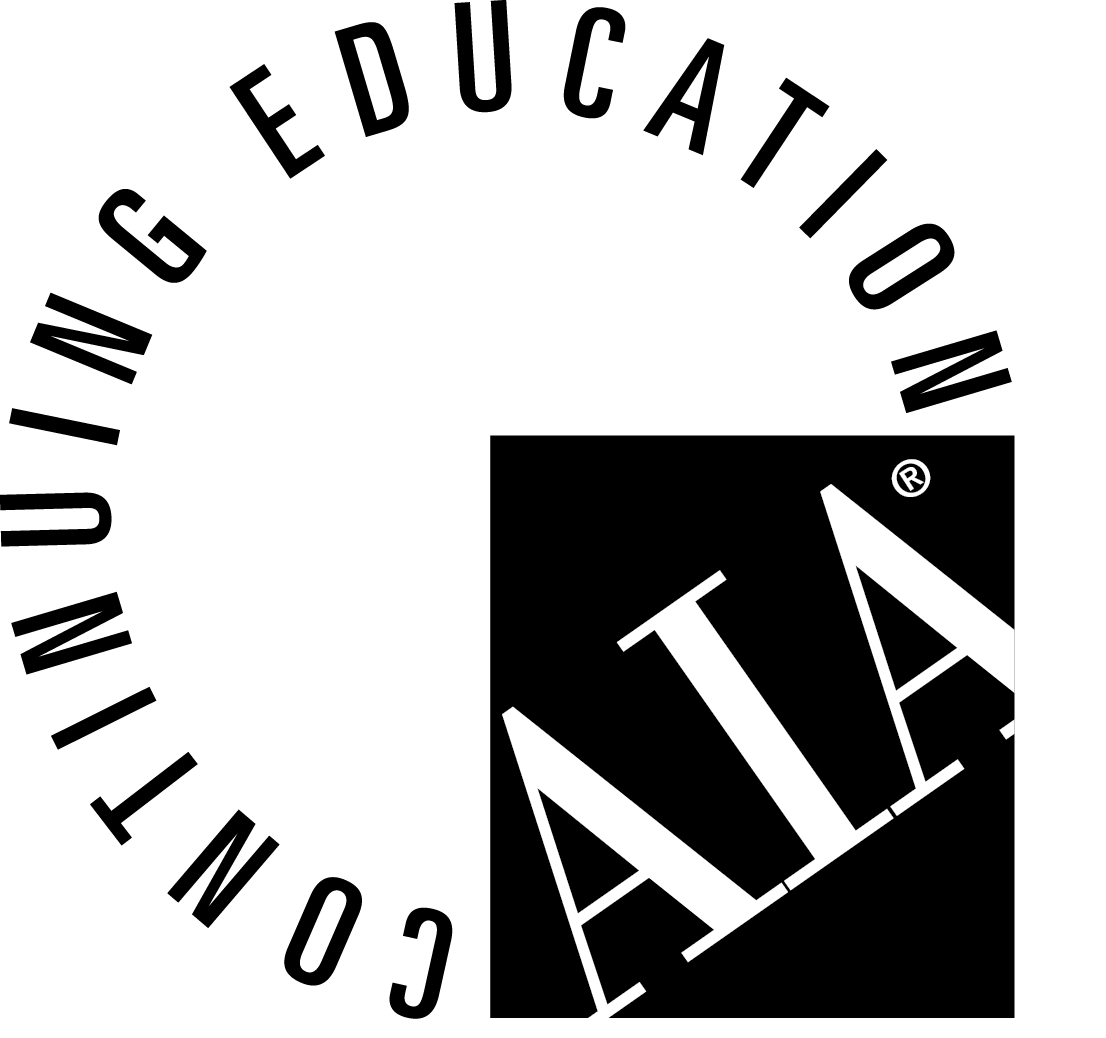 SMA107 – "Designing Safe, Code-Compliant, Residential Stairways"
1.5 LU|HSW
The International Residential Building Code (IRC) is the most widely adopted model code for 1 and 2 family homes. Significant changes in the 2009 and subsequent  editions of the IRC widely affect the design of stairways. Building codes applicable to Stairways, Handrails and  Guards  are a minimum standard of safety that can be easily exceeded providing an additional margin of safety for  residential occupants and provide the aesthetic desired. Recent changes  have clarified many issues previously subject to wide interpretation.  Many of these changes  have already been adopted by local jurisdictions or  are being considered.  An understanding of  the intent and direction of  the IRC model code  and how it is applied to the design, specification and construction of stairways will be provided.  This course requires completion of the AIA evaluation to receive credit and certificate of completion.
Learning Objectives
Participants will be able to distinguish between minimum safety standards and opportunities to exceed them using the IRC model code and essential concepts of safe stair design.
Participants will be able to apply and employ the recommended critical path for compliant stairway design to any existing project.
Participants will be able to identify the functions of a handrail, design/specify appropriate profiles in compliance with the IRC model code and define the differences in handrails and guards critical to functional design of safe stairways.
Participants will be able to identify the significant changes occurring in the 2009, 2012, 2015 and 2018 IRC model codes affecting residential stairway design.
SMA108 – "Elements of Resilient Stair and Handrail Systems"
1 LU|HSW
Why are some stairs compelling to ascend, offering an invitation while others are intimidating and unnerving? What parameters provide for a comfortable traverse. Why do some handrails become loose and rickety--and dangerous? Why do some stairs squeak? Is it the material? The materials in many dangerous stairs are often quite resilient and exquisitely beautiful. Why do some stairs stand solid for 100-200 years and others are compromised in a few years? What was the difference in the approach to their design? The old-world masters used methods we have failed to maintain, design secrets that have largely been lost to history. Stair design methods with furniture grade joinery possess elements that prevent defects and provide superior longevity to high use staircases. You will acquire the ability to specify critical joinery, not just parts, as demonstrated through presentation and classroom discussion with a seasoned practitioner from the stair industry. You will learn the merits of integrating stair system design into building system design. How to apply the principle of "Inseparable Connection" between stair design and handrail design, simple methods that can render any staircase nearly permanent.
Learning Objectives
Participants will be able to identify and discuss 6 critical elements of Resilient Stair and Handrail Systems
Participants will learn the appropriate range of angles suitable for stairways and determine the best gradient for a given project using formulae and table provided.
Participants will be able to specify suitable materials and joinery essential to the design and sound construction of wood; stair, handrail and guard systems.
Participants will be able to identify the major factors that increase staircase and handrail safe use and durability and cite the important factors related to integrating stair and handrail design.
SMA112 – "Residential Balustrade Design and Specification Utilizing Common Stair Parts"
1 LU|HSW
Understanding the nomenclature and functions of the stair parts and their relationship to each other in a balustrade is critical to life safety and achieving the desired aesthetic. A balustrade can function as a guard to minimize the possibility of a fall and concurrently provide a handrail for guidance and support. Balustrades are an important safety element associated with stairways and raised walking surfaces that must meet minimum standards established in the building codes. Balustrades present a puzzle that can be solved using common industry stair parts to design code compliant Over-the-Post or Post-to-Post balustrades. This course identifies the functional elements, reviews the IRC code requirements and provides the tools to accurately design balustrades using readily available stair parts. You will learn how to specify the appropriate parts for almost any given project and produce a wide range of aesthetically appealing designs while meeting and exceeding building codes.
Learning Objectives
Participants will be able to specify stair parts in both post to post and over the post guard systems in compliance with applicable codes.
Participants will be able to identify handrail fittings by common industry terms and specify their use in code compliant continuous handrail systems.
Participants will be able to identify the significant design characteristics of newels related to their vertical position in a stairway and specify the correct newel from available components.
Participants will be able to determine the position of newels in compliance with handrail height and continuity code requirements and related exceptions, in any stairway configuration.
SMA115 - "A Passion for Stairs"
1.5 LU|HSW
Staircases possess the power to lift our eyes and lift our spirits. Exceptional staircase design can transform a trudging ascentinto the desire to attain a higher plane, an experience of being lifted mindless of the effort to an advantageous perspective.This aesthetic experience is possible to achieve within today's building codes. Significant changes in the code over more thantwo decades have removed crippling restrictions and enhanced freedom of design. Stairway design need not be a frustratingmathematical exercise in code compliance. Understanding the conceptual elements of stairway design will completely changeyour perspective on the building code. The code can be a valued resource in delivering the user experience that is essentialto the stairway aesthetic. In this presentation, we map a path that can elevate your perspective of stairway design into therealm of drama, sensuality, and visual impact.
Learning Objectives
Identify helpful sources that influence stair design from nature, architectural history, award winning designs, publishedliterature, and the International Building Code.
Identify the 6 key conceptual elements in their application to innovative complex custom stairways while recognizing thelinks between aesthetics, ergonomics and life-safety.
Understand, execute and promote the importance of life-safety issues at stair transitions such as landings, balconies andhandrails.
Identify the most common critical trip points for larger scale custom staircase projects that might inhibit safety, buildingcode compliance, client buy-in, and aesthetic satisfaction.
This course requires completion of the AIA evaluation to receive credit and certificate of completion.
Continuing Education 
Resources

.
Thank you for attending one of our SMA AIA Continuing Education courses. You can find the learning aides mentioned in the presentation at your event below.
Keep up to date with all of the latest code changes and design inspirations. No membership required.
Membership in the SMA is an invaluable resource that allows stair industry professionals of every type to advance their careers through networking, engaging in continuing education, keeping up with changes within the industry, and accessing new products.