Stairbuilders and Manufacturers Association
Classifieds
.
Welcome to the SMA Members classified page.  A place for members to equipment that is for sale.  Please contact the person listed in the advertisement for information on the product you are interested in as they are the seller, not the SMA.  
Do you have an item to list? Please email SMA@stairways.org today!
FOR SALE:  5-Axis CNC Machine

1997 – Still in use. Come see it in action or request a live feed. This machine has produced a lot of handrails/fittings. Let it make money for you and expand your capabilities!
Reason for sale, We purchased a 5×12 table CR Onsrud with a 41" z height to expand our capacities.
4×7' table – 12" z working height.  Fanuc Controller
12 HP spindle. 208 3 Phase.
BT30 Tool holders- 16 positions- ¾" shank cutter capacity. Include 16 tool holders and collets.
Includes a Shoda vacuum pump.
Priced as taken from Service. 
Interested parties call 603-876-4900.  Ask for Nate or Bob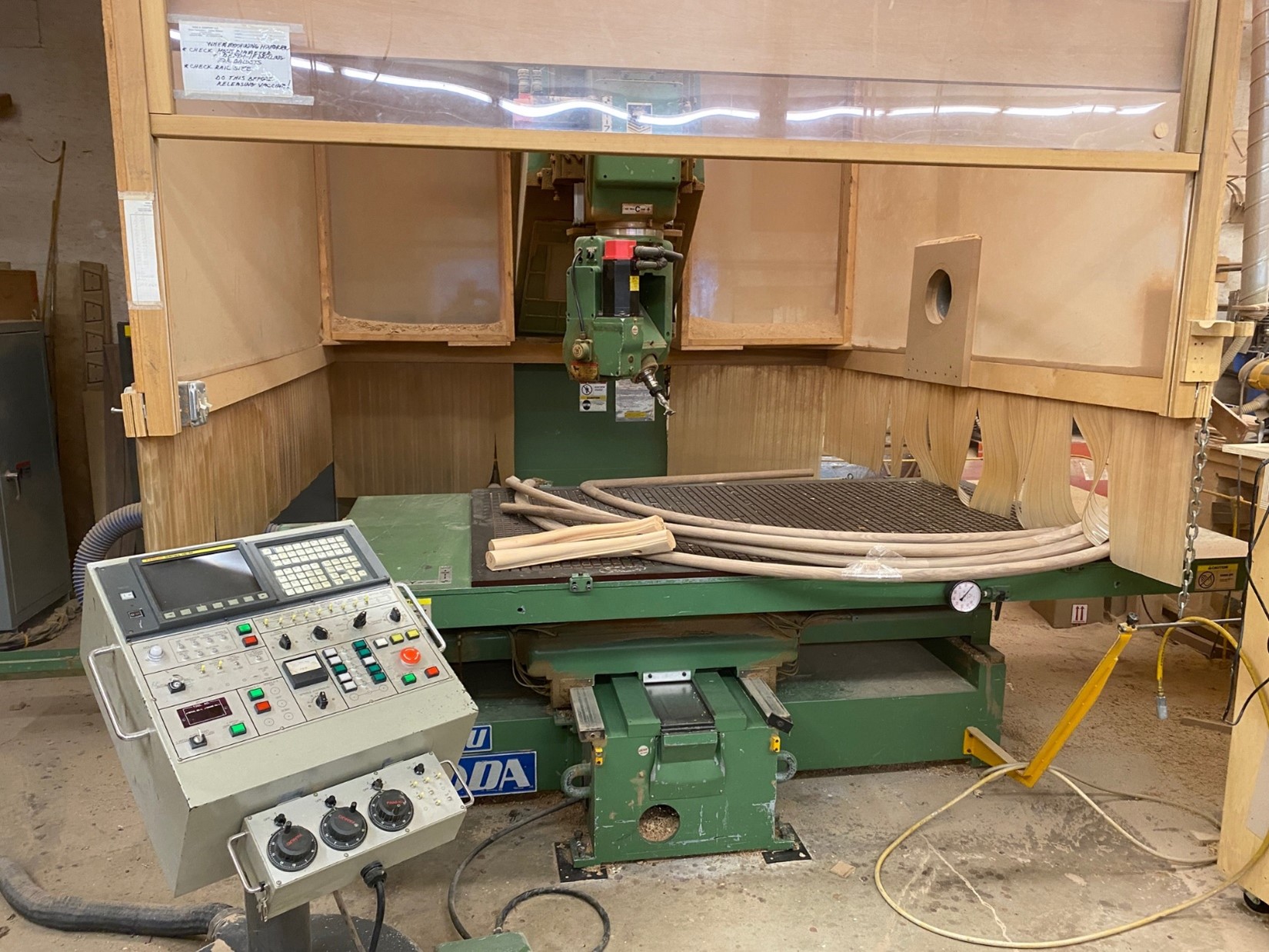 NOTE:  A portion of the proceeds will be donated to the SMA's Testing and Research Fund.