Stairbuilders and Manufacturers Association 
StairCraft Awards

.
The
SMA StairCraft Awards
recognize the best staircase projects of our industry in Aesthetics, Stair Safety, Quality Workmanship, and Technical Challenge. All contestants compete anonymously and are judged by their peers in the industry. There is no higher honor. SMA members are eligible to compete.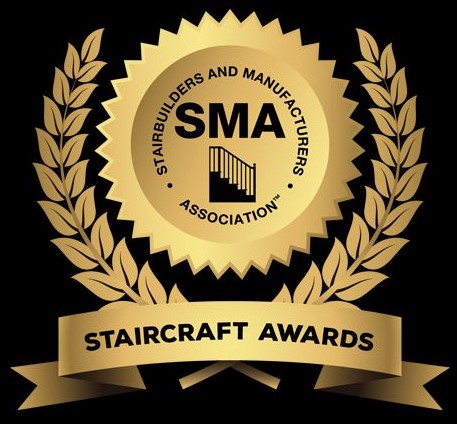 StairCraft Award
Winners

.
SMA Standards

and

Resources

.

Nominees for the prestigious StairCraft Awards are held the highest standard for both safety and workmanship. To ensure that your project meets all of the latest stair code regulations, you can browse through the SMA stair code books and guides. These publications are designed to simplify complicated stairbuilding concepts to help industry professionals maintain the highest standards and build upon their expertise. The visual interpretations booklets include clear images that can be used as reference guides on the field, while the technical guides include through explanations of a variety of procedural techniques. Order your printed copies in the SMA Store.
Keep up to date with all of the latest code changes and design inspirations. No membership required.
Membership in the SMA is an invaluable resource that allows stair industry professionals of every type to advance their careers through networking, engaging in continuing education, keeping up with changes within the industry, and accessing new products.