Stairbuilders and Manufacturers Association
Visual Interpretation

.
INSERT HEARTLAND TESTIMONIAL HERE
The Visual Interpretation of the Stairbuilding Code simplifies the complex code stairbuilding language with clear illustrations.

Visual Interpretation to the Stair Building Code.
(click the image to access the document)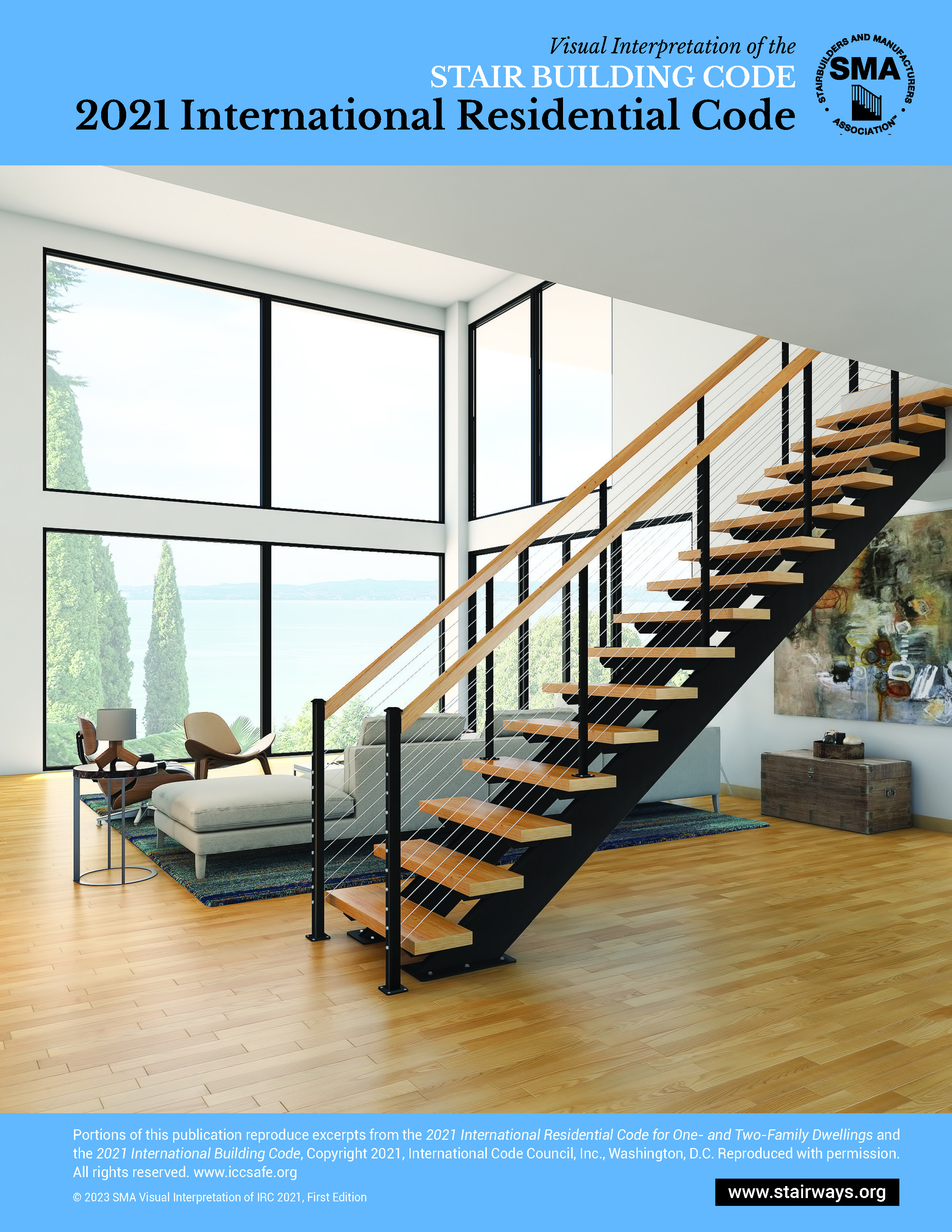 2021 - VI to the International Residential Code
2021 IRC Updates Include:
Handrail extensions at landings: Further clarification was added regarding handrail extensions at landings, ensuring continuity and safety throughout the stairway.
Details on handrail fittings: Specific details and guidelines on handrail fittings were added to ensure compliance with safety standards.
Non-rectangular tread shapes: Guidelines were updated to address non-rectangular tread shapes, providing specifics on allowable shapes while maintaining safety standards.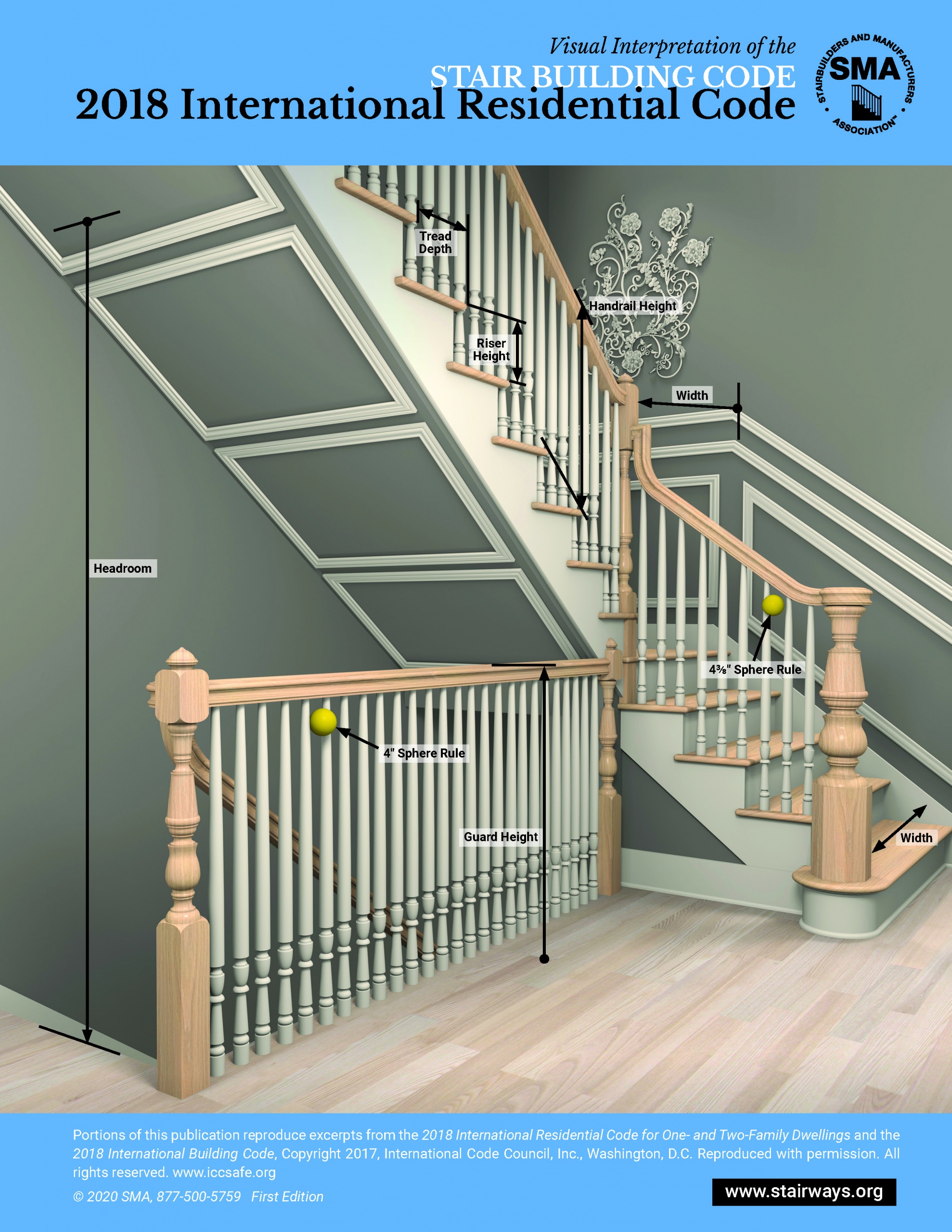 2018 - VI to the International Residential Code
2018 IRC Updates Include:
Clarifications on handrail shapes: Emphasis was placed on the graspability of handrails, specifying various shapes and dimensions to ensure they are easily gripped.
Requirements for intermediate landings: Clarity was provided regarding intermediate landings and their necessity in longer stair runs to enhance safety and usability.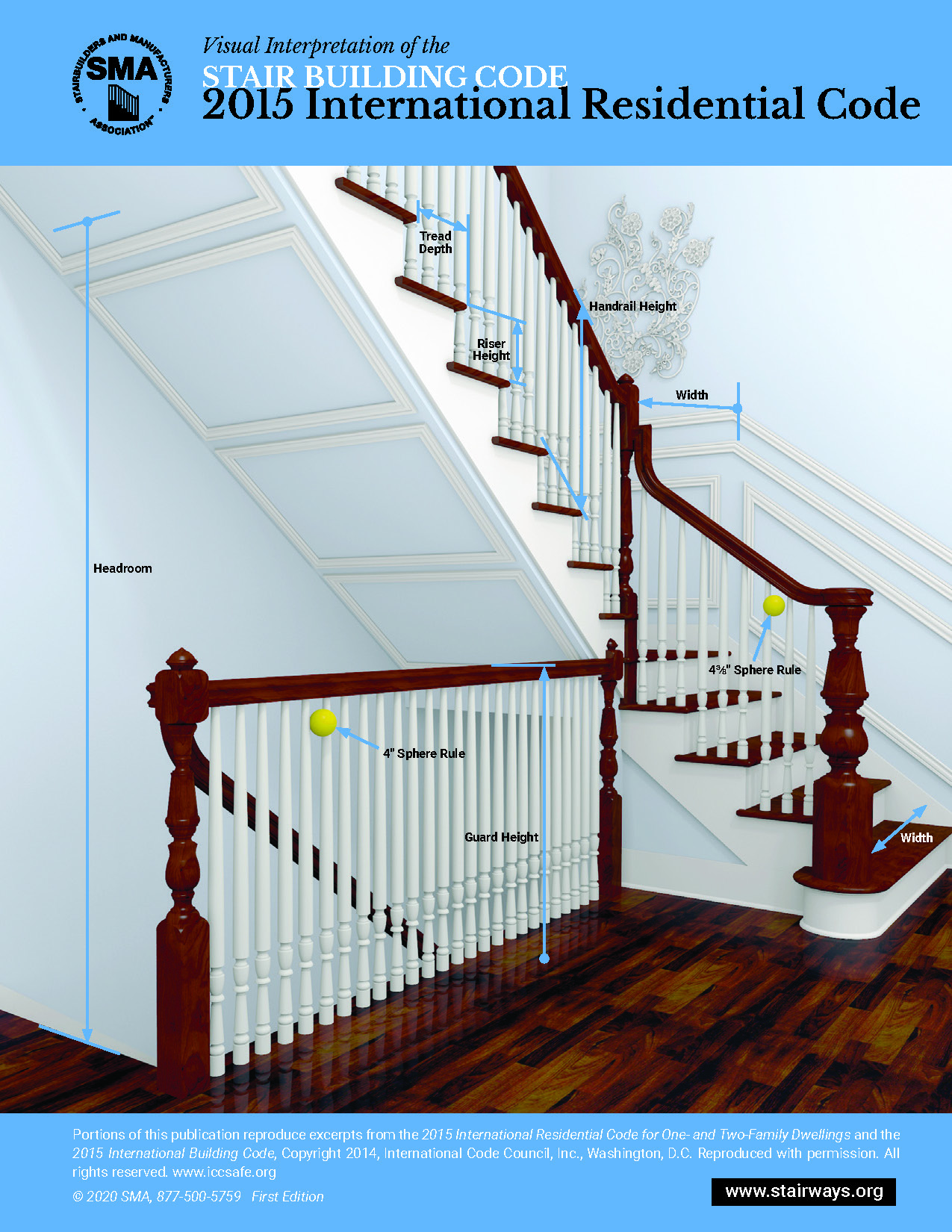 2015 - VI to the International Residential Code
2015 IRC Updates Include:
Handrail extensions: The requirement for handrail extensions beyond the top and bottom risers was reinforced for additional safety, extending horizontally at the top and bottom of stairs.
Guards for open sides: Clarifications were made regarding guards (protective barriers) for open sides of stairs, ensuring proper safety measures.
Handrail graspability: Changes were made to the shape and graspability of handrails, emphasizing the need for ease of gripping.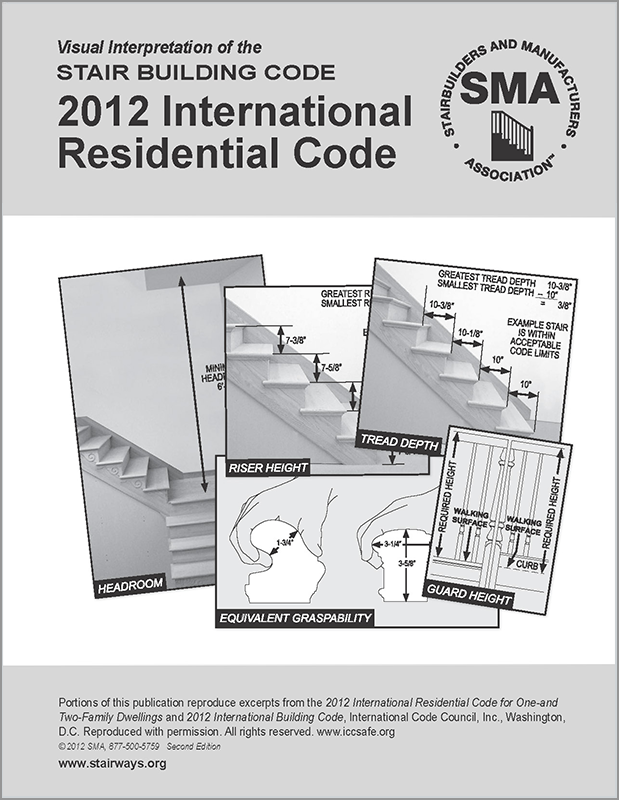 2012 - VI to the International Residential Code
2012 IRC Updates Include:
Handrail height: Required handrails on stairs were mandated to be installed at a minimum height of 34 inches to a maximum height of 38 inches measured vertically from the nose of the stair treads.
Maximum riser height and minimum tread depth: The maximum riser height allowed was 7 3/4 inches, while the minimum tread depth was set at 10 inches, ensuring safer and more comfortable stair design.
Handrail continuity: Handrails were required to be continuous for the full length of the flight of stairs, including landings.
Nosing projection: The IRC regulated the projection of stair tread nosings to not exceed 1 1/4 inches past the tread below.