Stairbuilders and Manufacturers Association
Stories

.
The people, the community and the knowledge we share makes the SMA a unique organization to be a part of.  We come alongside our members to help them be the best they can be by providing support, education, and networking opportunities. 
See what some of our members are saying about the SMA!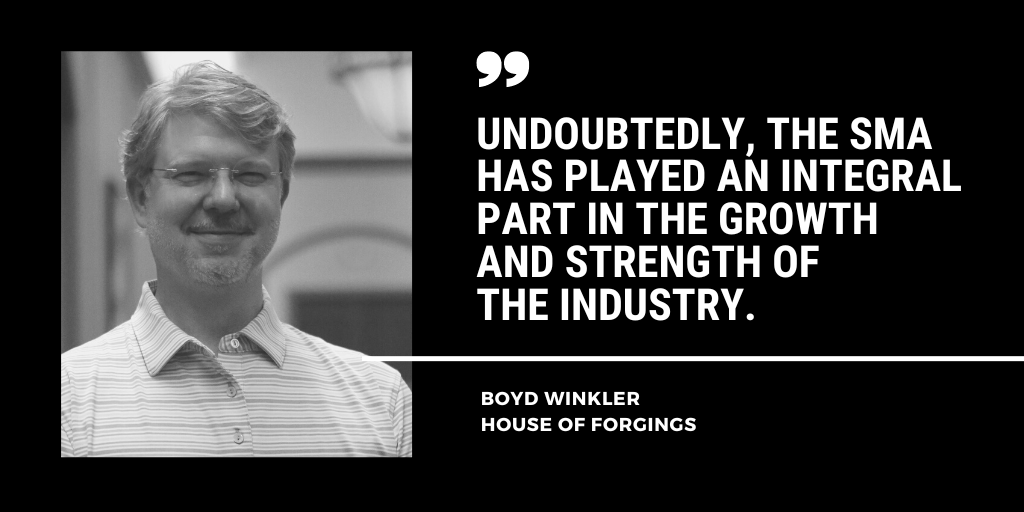 Boyd's SMA Story
Boyd Winkler  |  House of Forgings
"In the early 2000's I was asked by Lewis Fitts to attend an ICC public hearing in Nashville, Tennessee. Dave Cooper, the SMA's code expert, was unable to participate, and they asked that I go and take notes as it was rumored that there was a gentleman who was going to comment on stair "falls" and challenge several codes. I had an assignment! As the time neared, this gentleman did speak, presenting very well constructed arguments for changes that he felt would "better" stair safety. As I listened, it became evident that these suggestions could severely impact the industry I was a part of and generally not make a stairway any safer.
At that point, it was clear what role the SMA played in the stair & stair parts industry. I was lucky to be a part of the early concepts of what would become the SMA visual interpretation. I watched as codes were changed, wiping out large stock inventory segments. Money that was just – thrown away. I later attended meetings on our company's behalf and was introduced to allies and foes in our industry, which today have become friends. I have watched many small stair builders grow into leaders in their perspective markets. I have watched the industry become more focused. Undoubtedly, the Stairbuilders and Manufacturers Association has played an integral part in the growth and strength of the industry. It has helped many people not only prosper but help them give back to the next generation of industry leaders. I cannot thank this industry enough and for the relationships gained through the SMA."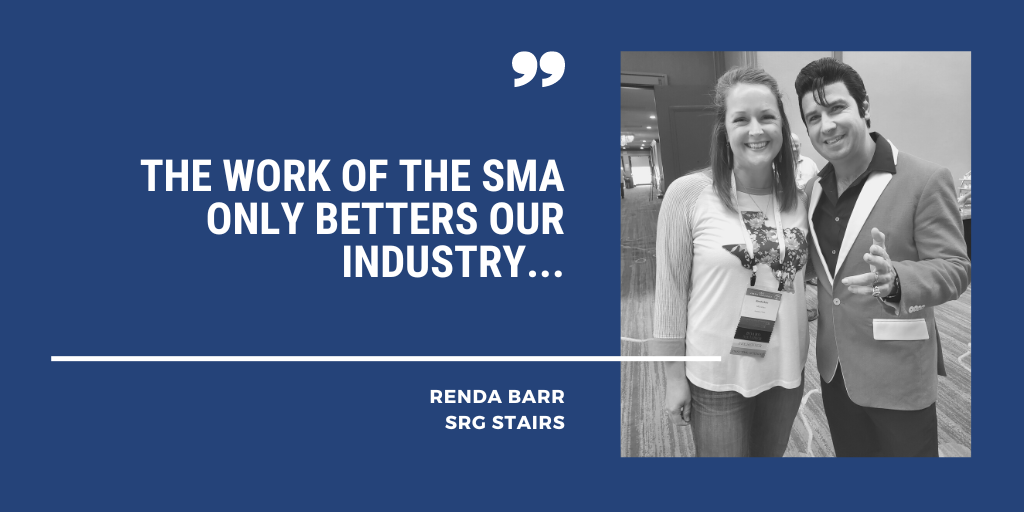 Renda's SMA Story
Renda Barr  |  SRG Stairs
"The SMA has been a great support to our business just in the educational materials and specifically the visual interpretations. Those are always a hot commodity around our office as we seek to better our work and educate our customers. Once I started reaching out to the SMA with particular code questions it became apparent the importance of the SMA and how I could step in and bolster their efforts. The work of the SMA only betters our industry and it's encouraging to know there are many other companies across the country like ours all experiencing similar challenges, but we are able to meet together and help one another."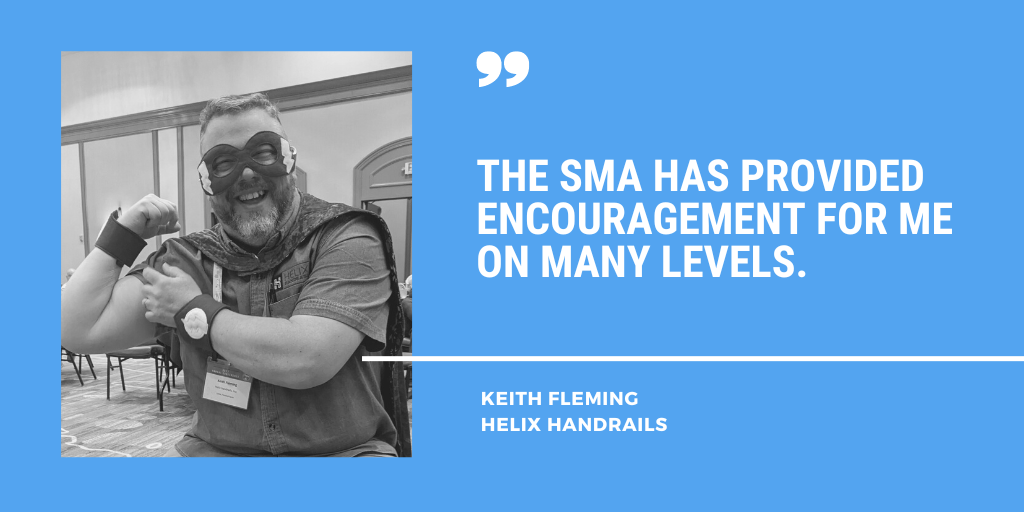 Keith's SMA Story
Keith Fleming  |  Helix Handrails
"Since my first encounter in 2004, the SMA has provided encouragement for me on many levels. Originally, it was support for entering the stair/rail industry as a small business owner. Over the years, it has provided educational support for methods of woodwork, design, and codes. The networking opportunities helped me share my knowledge and gain valuable relationships. Relationships that are more than just professional. Knowing from experience, I will have the support of my fellow members to perform the responsibilities set before me. Today, I am excited about what lies ahead."
Keep up to date with all of the latest code changes and design inspirations. No membership required.
Membership in the SMA is an invaluable resource that allows stair industry professionals of every type to advance their careers through networking, engaging in continuing education, keeping up with changes within the industry, and accessing new products.